Lynn Miles
Scheduled during the evening concerts
Saturday April 28, Headliner, Sanctuary
There's something to be said for experience, for taking the time to grow into your own skin. All sturdy things need time to root ?rmly into the ground to ?nd their strength.
Lynn Miles is one of Canada's most accomplished singer/songwriters. With twelve albums to her credit, the winner of multiple Canadian Folk Music awards (2011 English Songwriter of the Year), and a 2003 Juno award for Roots and Traditional Solo Album of the Year, she has certainly found her strength over time.
Through a career that has seen her move from Ottawa to Los Angeles and back again, with stops in Nashville and Austin TX., and a healthy touring schedule that regularly takes her through the US, Europe and across Canada, she has always created and performed music with unbridled feeling and vulnerability.
Lynn song "Three Chords and the Truth" was recently chosen as the closing song on the popular BBC TV series "Case Histories".
Lynn's new release "Downpour" has been receiving glowing reviews.
Five out of five stars in Maverick Magazine:
"Lynn Miles excels at exquisite melancholy and delivers another aurally addictive course of intensive treatment".
– Arthur Wood
Five out of Five Stars in "Country Music People Magazine"
"The wonderful new album has the singer in top form, as she creates 11 incredible soundscapes…has she ever sounded better…with her new album she has aimed for the sky, and scored a direct hit." – Paul Riley
Folk Roots/Folk Roots Branches:
"I've a deep appreciation for almost all of Lynn's past work and several of her albums are favourites from my music collection. Downpour, though has quickly become my favourite Lynn Miles album (at least until her next one)- and that says a lot"
Keith Glass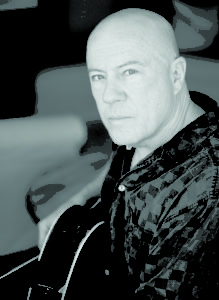 Scheduled during the evening concerts
Saturday April 28, Headliner with Lynn Miles, Sanctuary
Keith has been playing and touring with Ottawa singer/songwriter Lynn Miles for over 16 years. He has produced albums for several artists, as well as playing and singing on many more. His last solo album, 2013's Bad Dog, shows Glass in his songwriting prime.
Keith is a singer/songwriter, multi-instrumentalist (guitar, mandolin, bass), producer, and a founding member of Prairie Oyster, a group which enjoyed a very successful career and critical acclaim, including multiple Juno and CCMA awards. Often cited as the country's foremost roots/country band, they toured extensively in Canada, the U.S. and Europe over a career that spanned almost four decades. In 2008, they were inducted into the Canadian Country Music Hall of Fame and also recipients of a SOCAN Songwriter's lifetime achievement award.                                                                          
When not playing with Lynn, the Keith and his band play regularly and are currently working on a new recording, due for release in spring 2018.