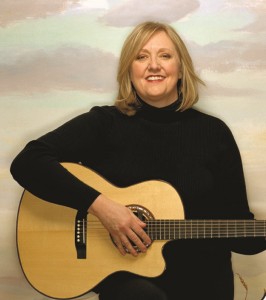 Ottawa, ON – November 21 2014: The 2015 Ottawa Grassroots Festival (OGF) announces masterful performer and Juno award winner, Connie Kaldor, as this year's Saturday evening headliner. The four day festival takes place at the Royal Canadian Legion, Montgomery Branch, at 330 Kent Street, April 23-26, 2015. Kaldor, known as the performer without borders, has flourished on the folk music scene for over two decades, yet her repertoire of original material blurs musical boundaries, embracing elements of gospel, rock, country and western, folk, blue grass and adult contemporary. With nine albums and a broad devoted fan base, people come back to see her again and again because a Connie Kaldor performance is about more than just the power of music. It is also about the power of personality. What she says between songs is as intriguing as the lyrics she sings.

Festival Producer, Bob Nesbitt, is thrilled that the festival continues to grow every year. "We are now a 4 day festival and this is very exciting for the community," said Nesbitt. "Connie Kaldor is a precious gem and will delight fans of all ages. Come find out for yourself why she is known as the Queen of the Prairies," added Nesbitt. "We will be announcing our headliners for Friday and Thursday nights soon. The day-time activities are free and designed to appeal to everyone, while the evening performances will be ticketed. Follow us on our website , Facebook and Twitter."
The Ottawa Grassroots Festival is a family friendly gathering of folk music, dance and spoken word. Grassroots is a unique experience, accessible and indoors with free daytime activities for all ages, featuring workshops, sing-alongs, special kids' activities, jam sessions, a Festival Choir, folk dancing, instrument building and much more. It's called Grassroots because it is! This not-for-profit organization is run entirely by volunteers.
The Ottawa Grassroots Festival is shaking up the community in a great way. Come and join the fun!
Connie Kaldor:
http://www.conniekaldor.com/
Connie Kaldor on You tube:
http://youtu.be/mVnkCEYCVpU