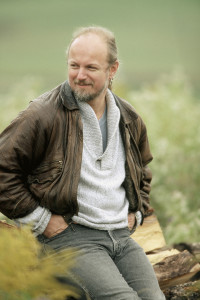 October 26, 2015 – The Ottawa Grassroots Festival (OGF) is pleased to confirm that iconic folk singer-songwriters, Garnet Rogers and Dave Gunning, will headline the Saturday night (April 23) at the festival in Old Ottawa South. Now celebrating its 5th year, it will take place from April 21-24, 2016 at a new venue, The Southminster United Church, 15 Aylmer Avenue, Ottawa.
Rogers started playing at the age of 6 with his older brother, the legendary Stan Rogers. The two would practice their harmonies while tuning in to the broadcasts of the Grand Ol'Opry. They took their act on the road after high school and would become amongst North American Folk Music's most influential artists. Garnet Rogers is known as one of Canada's finest baritones, utilizing influences of blues, rock, country/bluegrass and classical in his music. He has released 16 outstanding studio albums over a long career, filled with critical acclaim. Garnet is a man with a powerful physical presence – close to six and a half feet tall – with a voice to match. With his "smooth, dark baritone" (Washington Post) his incredible range, and thoughtful, dramatic phrasing, Garnet is widely considered by fans and critics alike to be one of the finest singers anywhere.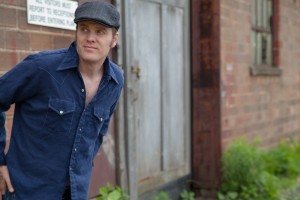 Over the span of his career, Dave Gunning has received a Juno Award nomination and has been awarded two Canadian Folk Music Awards, along with eight East Coast Music Awards. The Maritime folk singer-songwriter has released his 11th solo album Lift, the first that was self-produced.  Influenced by folk icons John Allen Cameron and Stan Rogers, his songs reflect on folk, roots and celtic music, rich in storytelling.  "Gunning is the next big thing in the True North of Song, an artist as compelling, as assured and attentive to every nuance of the writing process, as Lightfoot, Cockburn and Stan Rogers before him." (Toronto Star)
Opening the Saturday evening performances will be Kristine St. Pierre. From finger-picked folky ballads to rollicking, bluesy melodies, Kristine's style has been described as both fresh and raw. Her voice combined with her beautifully crafted songs are increasingly gaining her attention on the Canadian music scene. She has released two bilingual CDs (an EP in 2010 and full-length album in 2012),  playing to audiences across Canada and around the world. Her 3rd album is scheduled for release in 2016.
"Saturday will be the culmination of three terrific evenings!"says Bob Nesbitt, Producer of the Ottawa Grassroots Festival.  "The new venue will accommodate more people and the evening is expected to sell-out quickly.  More announcements are coming soon, as we finalize the line-ups for Friday and Thursday evenings", says Nesbitt! "It's a milestone year for the festival and we are going to make it memorable."
The Grassroots Festival is a family-friendly gathering of folk music, dance and spoken word. It's called Grassroots because it is! Keeping the festival affordable is paramount to the not-for-profit organization, which is run entirely by volunteers. Participation is key at the festival with fun and entertaining daytime workshops that are free and loads of fun for everyone.
Media contact:   Bob Nesbitt, 613-794 9161, e-mail:  nesbittr@sympatico.ca
For more information:
Facebook: https://www.facebook.com/pages/Ottawa-Grassroots-Festival
Twitter:     https://twitter.com/OttGrassroots
"The Ottawa Grassroots Festival: Cultivating Community."
– 30-