FOR IMMEDIATE RELEASE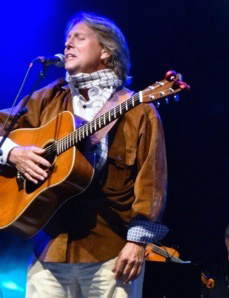 December 15, 2015 – Awarded winning artists Robert Paquette, accompanied by Peter Cliche, and Céleste Lévis, who will be joined by David Fleury, will headline on Thursday, April 21 2016 at the new venue in Old Ottawa South. Now in its 5th year, the Ottawa Grassroots Festival will take place from April 21-24 at The Southminster United Church, 15 Aylmer Avenue, Ottawa.
A native of Sudbury, Robert Paquette is one of the most famous writers of the Ontario French-songwriters. He has performed around the world, from Brussels to Paris, Sudbury, Montreal, Mexico City, Yaoundé and New York. His songs Blue White and Jamaica became classics according to the the Society of Composers, Authors and Music Publishers of Canada (SOCAN). Paquette has received numerous awards during his career, including the Prix du Nouvel-Ontario, the Jesse Washington Award (Festival Boréal), Le Chantecler, Grand Gala Francophone Pride and the Order of the Pleiad of International Assembly of French-Speaking Parliamentarians. The Association of song and music (APCM) awarded him with their Trill Gold Award Tribute at its first Gala of song and music in 2001. An animator and director, Robert Paquette has worked in the fields of television and radio in Toronto and Sudbury, and has collaborated with musicians including Chuck Labelle.
"Showcasing music in different languages, especially in French, is something that The Ottawa Grassroots Festival values and it breaks down barriers between the music solitudes that exist in this region" says Bob Nesbitt, Festival Producer. "We received such overwhelming positive feedback from those that attended the Franco-Ontarian evening at our last festival that we were pleased to do it again."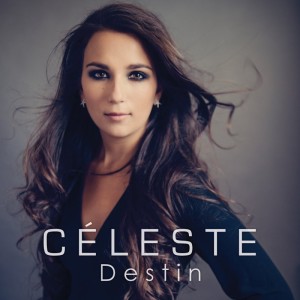 From her very first notes, you will be entranced by Céleste Lévis' voice. Since her impressive journey on the popular Quebec TV version of The Voice, she has taken the stage across Canada drawing fans wherever she goes. Her much anticipated debut album "Céleste", that she performs accompanied by David Fleury on the guitar and vocal harmonies will leave you wanting more. Through her songs, she conveys unique depth and style that will surely enchant listeners. This 20-year-old singer-songwriter is defining her course among the best in francophone music!
"Gorgeous is one word that immediately comes to mind, when we're talking about Céleste"says Bob Nesbitt. "She is strikingly beautiful and has the voice to match! Regardless of your age, you will walk away a fan."
Tickets for Ottawa Grassroots evening performances are now on sale, available online through the festival website . They are priced to be affordable for families (children 15 and under are free when accompanied by an adult). The daytime events on both Saturday and Sunday are FREE for everyone! "We are equally excited about the daytime programming we have lined up this year," adds Nesbitt. "Announcements will be made in the New Year."
The Grassroots Festival is a family-friendly gathering of folk music, dance and spoken word. It's called Grassroots because it is! This not-for-profit organization is run entirely by volunteers and prides itself for the participatory workshops it provides, cultivating community and nurturing inclusivity in a fun and friendly way.
– 30-
Media contact: Bob Nesbitt, 613-794 9161, e-mail:  nesbittr@sympatico.ca
For more information:
Facebook: http://www.facebook.com/pages/Ottawa-Grassroots-Festival/210912422324113
Twitter:     https://twitter.com/OttGrassroots