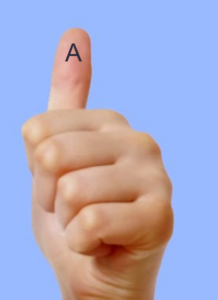 We made the A-list!
The results of the 2017 Festival Report Card graded by the Canadian Women Working in Music (CWWM) are in and The Ottawa Grassroots Festival received an A for its gender balanced line-up. They graded 89 festivals and 30 made the A list!  Other A-listers include Peterborough Folk Festival, Home County Music and Art Festival, Hillside Festival and Summerfolk. Visit the CWWM website for the complete list.
Ottawa Grassroots Festival Founder and Producer, Bob Nesbitt, has always strived to achieve gender balance since the festival began in 2011.  "It is a goal which will continue to guide all aspects of OGF. Gender equality is present not only in our headliners but the whole line-up, volunteer base, and Board of Directors", says Nesbitt.
The 2019 line-up is in the works. Check back with us in the fall, when we will be announcing the headliners. In the meantime, follow us on Facebook or Twitter, for festival news and other updates.
It is great news to see the global movement for gender balance now in Canada with many festivals working towards the 50:50 pledge by 2022. This wave of change is a positive flow to be embraced and a long time coming. Read more about this in The Ottawa Citizen story by Lynn Saxberg: Global movement for gender-balanced music fests hits Ottawa
Enjoy this beautiful summer, folks! There is so much great music to discover and an abundance of other festivals to explore before OGF2019.