Author: Laurie Bowen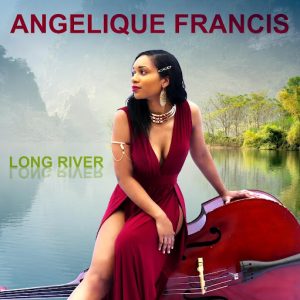 If you don't have your tickets for the 10th annual Ottawa Grassroots Festival, there is still time. Angelique Francis, the multi-talented, multi-instrumentalist, from Ottawa, will be hitting the stage, after The Blind and the Beautiful, on Thursday, April 21, 2022.
Angelique and her band have wowed audiences across the globe with their electrifying performances, instrumental abilities, and powerful textured vocals. She is known for her eclectic mix of various musical genres including Blues, Soul, Folk, Jazz, Gospel, and Rock. Angelique has shared the stage/opened for a large roster of well-known musicians such as Gary Clark Jr, Beth Hart, Tom Cochran, Burton Cummings, Sugar Ray, and the list goes on.
It is indeed a family affair with her Dad, Kiran Francis, playing the drums, while her sister Kharincia Francis plays both the alto, tenor and baritone saxophones and she is only 21! Younger sister Kira Francis, who is 16, plays the trombone and sings back up, while Angelique is known for her stand-up bass, electric bass, electric and acoustic guitar and blues harmonica playing. She is a remarkable young woman who started playing publicly at the tender age of seven. Her younger sister, Kayla, who is 11, will be joining them on stage soon, she says. Other members of the band include Dave Williamson on lead electric guitar, and Ed Lister on trumpet and keys.
Angelique realizes how blessed she is, to have such a supportive family. She grew up learning all about producing music from her father. In February of 2022, they had an incredible time playing the Keeping The Blues Alive at Sea Festival that sailed from Miami to Jamaica. On the cruise she shared the stage with highly acclaimed, Grammy winning and nominated, chart topping musicians such as Keb' Mo', Joe Bonamassa, Eric Gales, Jimmy Vivino, and many more. The pandemic hasn't slowed Angelique down either, with most festivals switching to alternative platforms (like online, national and international radio broadcasts, etc.), or with reduced capacity numbers. In the summer months she played several outdoor festivals as well. Some of her performances during this time include the National Arts Centre, Calgary Folk Fest, Mariposa folk Fest, the Ottawa Jazz Festival, Lighthouse Blues Festival, 1000 Islands Blues Festival, CBC, and German National Radio.
Not only is Angelique an accomplished musician, but she also has a degree in Music from Carleton University with the highest distinction. Angelique is also a composer and has composed music for television and film. She made her American National debut for composing an opening song for the Gayle King show on the Oprah Network. She was 13 years old. I don't know where she finds the time, but she is also a voice over actor and audio technician.
Angelique says that as a young girl, she was quite introverted, but that music brought her out of her shell. Instead of taking on a persona when she performs, she discovers other parts of herself. She wants her shows to always be "engaging and fun".  Her hope is that her music helps people, in some way, whether that is simply enjoying the eclectic nature of her sound or if the lyrics touch the audience in a profound way. She knows that music is one of the most powerful forces of communication that connects us all. 
She has just released "Long River", an album that weaves through a variety of styles from Blues to Soul and Classic R&B. The 14-song project that was funded in part, by the Ontario Arts Council, was performed by the members of her band. They will undoubtedly be playing some of these new tunes at the Ottawa Grassroots Festival.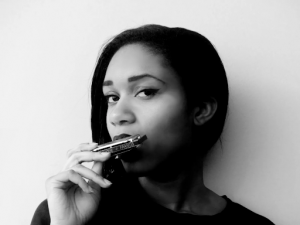 Angelique's sound is so well suited for the blues, soul, folk, R&B, gospel, jazz and rock, and this 24 year old has the makings of a super star. An old soul, her lyrics resemble someone who has been through a lot of life already and she has, with a 17 year career. There is only one way for this incredible musician, singer songwriter, voice actor, audio tech, composer to go, and that is UP. 
You don't want to miss this engaging and dynamic group. The Angelique Francis Band will be taking the stage at 9 pm on Thursday, April 21, 2022, the first day of the 4 day festival at St. Andrew's Presbyterian Church, 82 Kent Street (at Wellington Street) in our capital city.