Ottawa Grassroots Festival would like to thank the amazing team from Algonquin College. This team worked so hard to create an App for the festival, and went above and beyond anything we could have envisioned.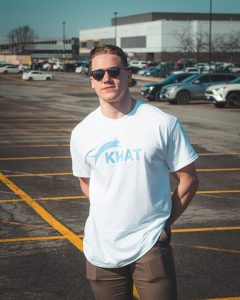 Alex
Mobile Designer
I'm a mobile and web developer/designer with a diploma in Interactive Media Design and Mobile Application Design & Development. After graduating from my first program, I decided to re-enroll in a development program to improve my coding and problem solving skills. Using my combined media and development knowledge, I create various design elements and full scale websites and apps while following appropriate procedures and processes. I'm a type of person that loves progress, facing challenges and learning new things. During my free time, I compete in bodybuilding shows, partake in photography, make videos and play music.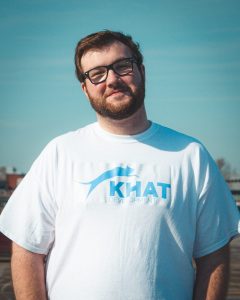 Tyler
User Experience Designer
I am a UX designer with a background in graphic design having graduated from The Ontario College of Art and Design University with a degree in graphic design: Advertising. After graduation, I traveled to South Korea to expand my experiences and communication skills. While there I taught English and worked with a couple of startups to create branding and advertising. Once back in Canada, I enrolled in Algonquin College's Mobile Application Design and Development program,  with the intention of taking my design skills and applying them to mobile applications and websites. With graduation just around the corner, I am excited to take my new skills and apply them in the real world.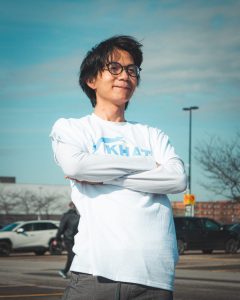 Kiet
Front-end and Back-end developer
I'm a student at Algonquin College proficient in Mobile Application Design & Development. I have experience working as a front-end and back-end developer in agile environments. In my spare time, I love to play games with my friends and make music.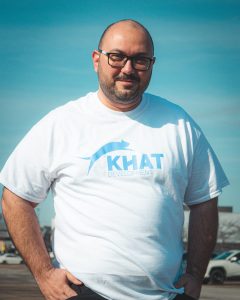 Hisham
Full-Stack Developer
I am a full-stack web and mobile applications developer with a bachelor's degree in Software Engineering from Philadelphia University and a diploma in Mobile Application Design and Development from Algonquin College. I have worked in various fields in the industry for multiple organizations in different countries during my professional career. Additionally, I have skill sets like designing and building complete hybrid systems (web & mobile) from end to end; UX/UI design, front-end development, back-end development, APIs, database management and generating reports. I feel more motivated when I work with a team. Outside of work, I play soccer, chess, and coach junior teams in robotics and technology competitions.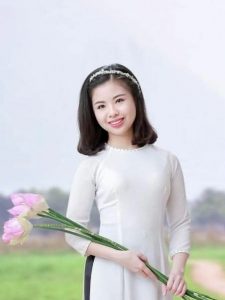 Helen
User Experience / User Interface Designer
I am a UX/UI Designer with a diploma in Mobile Application Design and Development from Algonquin College and a bachelor's degree in Tourism and Leisure Management from IMC Krems University. I have worked in both fields over the years and have experience in web design and user experience design.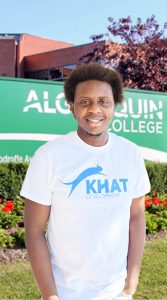 Kendy
Front-end Developer
Hello, I am Kendy Dor, a mechanical engineer technologist and a front-end developer soon to have a diploma from Algonquin College in Mobile Application Design and Development. I enjoy the process of design and development of an application. I have experience in using libraries like React and React Native.
Each member of this team is extraordinarily talented and we cannot express how much we appreciate this partnership. Thank you!