Alireza Tarviji was born in Iran. He started taking violin lessons at the age of 7 until the age of 16, performing in Guilan Phil., Paytakht, and Tehran Conservatory Orchestras, before moving to Canada in 2020 to continue his education. He currently studies music at the University of Ottawa and continues his experiences in various orchestras (OYOA, OCO, uOttawa). His trio, Vivo Trio, had a successful inception in 2022; and he is looking forward to performing more with his ensembles, future Quartet, and Vivo.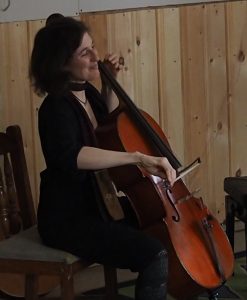 Fanny Marks: French/British cellist Fanny Marks entered the local music school at age 9, going on to earn her Bachelor of Music from the Guildhall School of Music and Drama (London), her postgraduate degree in music from the Royal Academy of Music (London) and her post graduate Performance Diploma from the University of Indiana (USA) in the studio of Janos Starker.
Trained as a performing artist, most of her career has consisted in touring with orchestras (such as the Nederlands Kamerorkest and the Nederlands Philharmonisch Orkest) and chamber music groups in concert halls and theatres across Europe and the Americas.
Throughout her music life she has developed a passion for working with kids – music theatre, children's operas, workshops for disabled kids or kids with special needs /low-income families and youth music summer camps in Europe but also in her numerous travels around the world.
Fanny moved to Wakefield, Quebec in September 2014 and started her own cello teaching studio in Wakefield.
Since summer 2015, she has been a regular substitute at the National Arts Centre Orchestra in Ottawa.
Since September 2019, she has been a teaching artist at Orkidstra, an Ottawa Sistema-inspired organization which empowers kids playing in music ensembles and builds strong harmonious communities.
Since September 2021, she has been the conductor of the Senior Strings at the Ottawa Youth Orchestra Academy.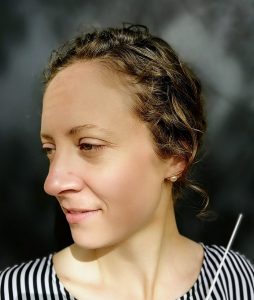 Emmanuelle Lambert-Lemoine: Emmanuelle Lambert-Lemoine is a violist, pianist, conductor and teacher. She completed her Master's degree in conducting at the University of Ottawa and is a doctoral student in Viola Performance at the Université de Montréal. Parallel to her musical career, Emmanuelle earned a Master's degree in Performance Studies at the TISCH School of the Arts, NYU, where her research focused on music education and political theater in the Americas. She is also co-founder of ASTAWT (Action for Survivors
of Torture and War Trauma), an organization that welcomes refugees to Ottawa. Emmanuelle is currently the conductor of the Ottawa Youth Symphony Orchestra.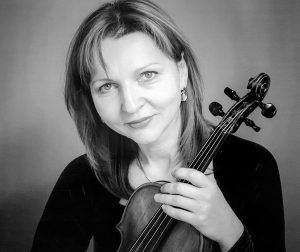 Galina Rezaeipour: Galina Rezaeipour is a Belarussian-born Canadian violinist, who graduated from the Music Academy in Minsk, completed her Master's Degree in chamber music and played in the State Symphony Orchestra of Belarus as well as in Netherlands and Canada. She is a member of the Ottawa Symphony Orchestra, she regularly performs with the Gatineau Symphony, Thirteen Strings, Decades of Bonds and in musical ensembles and chamber series. Galina is an RCM Gold Medalist Teacher(20
11 and 2013) and a member of Ontario Registered Music Teachers Association(ORMTA).